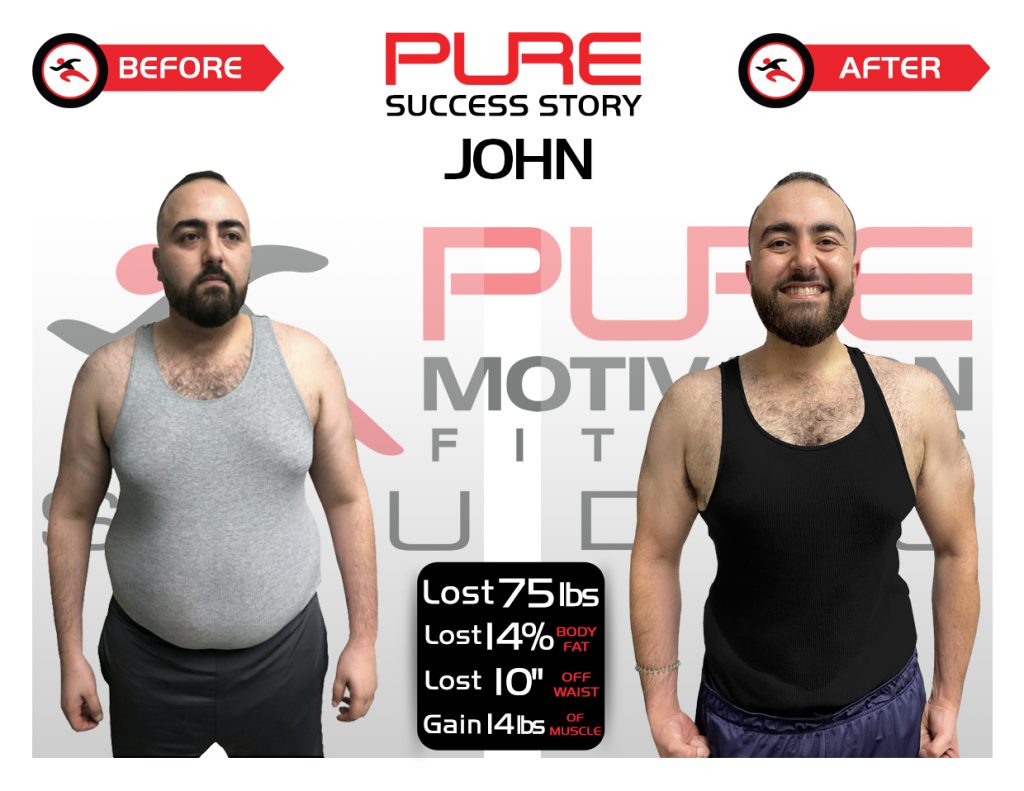 IF YOU'RE FEELING OVERWHELMED
AND UNSURE WHERE TO START...
"I would totally recommend this online coaching program to anyone that's serious about getting results, or actually cares about making a change in their health, mindset and body!" -John
In late 2021, I was attending university and alot of my time was taken up by  my studies. Because of that my physique suffered… bad! I was so out of shape  that I'd have severe energy crashes during the day, had no physical will to  participate in sports and worst of all I hated what I saw in the mirror.  I wasn't sure what I could do but I at least knew that I needed help! 
That's when I reached out to Dimitri to get onto his coaching program.  Over the course of 16 months with his and his team's guidance, and  using Body Type Training I totally transformed myself. 
75lbs down!  14% Body Fat melted off! 10″ off my waist! 14lbs of muscle gained!
It was hard work but the proper coach makes all the difference, 
Dimitri will be that coach for you!